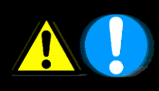 SOME ADULT CONTENT AHEAD!!!
Well Sir, most of y'all know Cookie lives on Oneida Lake in upstate New York, and as such, I'm an avid fisherman. I've got a 19 foot Sea Nymph Great Lakes Special fer my fish'n boat, and it happens to be equipped with a 115 HP Johnson, long shaft outboard motor.
Now Sir, when my good old Gyrene buddy
The Chief
sent me this here video early this morn, I just couldn't stop laff'n fer quite a spell. Here t'is....
"I got a Big Ol Johnson"
A Big Cookie's Place HAT TIP to
"The Chief"
fer send'n this along t'me!!
_______________________________________
Me old Submarine mate
"SubVet"
recently recommended this below listed blog to me, and after peruse'n it yesterday and t'day, I also
VERY HIGHLY RECOMMEND
folks to make it a daily read,
ESPECIALLY HIS POST FER SEPTEMBER 26!!!
WoodsterMan